Our social impact matters
Stories of Impact

demonstrates how Deloitte Australia makes a significant and distinctive contribution to our economy and to our nation. We take seriously our mission to make a positive social impact in Australia and beyond.
Today's world is fast-paced, ever-changing and often unpredictable. We face many big challenges – including climate change, health, education, skills shortages, poverty, and poor social outcomes affecting our First Peoples. We believe people increasingly expect business leaders to play their part and influence policymakers in seeking solutions to these vital local, national and global challenges.
Deloitte Australia's depth and range of expertise exists to help drive prosperity for our entire nation. This 2019 Social Impact Report presents leading-edge thinking as well as evidence-based, design-focused and purpose-led examples of the tangible ways we are turning problems into opportunities for our clients, our people and our communities. We were especially proud to have taken a market-leading position working on the impact of the Financial Services Royal Commission, performing a constructive role in helping our clients and customers re-engage, reconnect and rebuild trust for all Australians.
Our outstanding Responsible Business program has achieved much over the past decade, improving many thousands of disadvantaged lives through our pro bono work, skilled volunteering and financial contributions to charitable causes. In 2018, aligned with Deloitte globally, Deloitte Australia joined WorldClass, our global commitment to prepare 50 million futures for a world of opportunity by 2030. WorldClass resonates with our own deep sense of social responsibility. As the CEO and Chair of Deloitte Australia (respectively), we want our firm to take a leadership role within Deloitte to make WorldClass a reality. Locally, we are committed to positively impact one million people by 2030. In FY19, Deloitte Australia's WorldClass initiatives helped nearly 60,000 lives, almost double the prior year's number. We already have an award-winning pro bono program that's aligned to many WorldClass objectives. Mentoring and our workplace-giving program are other well-established ways we make a positive impact on our communities.
As we build meaningfully on our firm's purpose to make an impact that matters – and on our achievements over the past decade – we thank Dennis Goldner AM, the outgoing Chair of The Deloitte Foundation, for guiding this important work for our firm. As the former leader of our Responsible Business program, Dennis played a wonderful role for Deloitte. His legacy will endure for a long time to come. As we farewell Dennis, we warmly welcome Rob Collie, the new Responsible Business Leader and Chair of The Deloitte Foundation. Rob has worked extensively with not for profit and for purpose entities throughout his career, ensuring strong governance practices, transparency in reporting and the best use of resources. His passion to see Deloitte lead change, give back to the community and improve outcomes generated by the not for profit sector makes him an excellent choice to take our purpose agenda – closely aligned with our global WorldClass commitment – into its next exciting phase.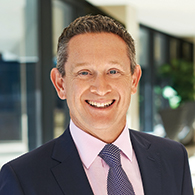 Chief Executive Officer,
Deloitte Australia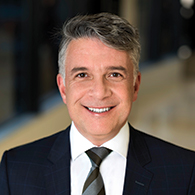 Chairman,
Deloitte Australia