Inclusion, diversity and wellbeing
At Deloitte, we're committed to inclusion in all its forms, and to creating a safe, respectful and inclusive environment, where everyone has equal opportunities to grow, develop and succeed.
Through our inclusion strategy, we empower everyone to create an inclusive environment for our people, our clients and our communities. We address specific challenges for our diverse workforce, such as gender equality, accessibility, and LGBTI and cultural inclusion, through talent management practices. Each diversity portfolio is unique but together they create a strong, inclusive environment for all. Our focus on wellbeing also helps create the foundation for an inclusive, safe, ethical and productive workforce.
National Lead Partner, Inclusion, Diversity & Wellbeing

Courageous Principals class of 2019
Creating Courageous Principals in Australian schools
A 2017 Deloitte study of NSW government school principals found that 70% considered their workload to be unsustainable, and that an increased administrative workload was hampering them in their core role as educational leaders. A key problem was limited training and a lack of on-the-job support to deal with the breadth and complexity of the job.
Originating in the US, Deloitte's Courageous Principals training program is an award-winning school leadership development program that builds skills for K–12 principals and assistant principals, so they can become more effective school leaders and help millions of today's school students reach their full potential.
In late July 2019, in partnership with Independent Schools Victoria, Deloitte conducted an Australian pilot of the program with 60 school leaders from different geographies. A second program will be conducted in Sydney in October 2019, to maintain the momentum of this great initiative.
Our diversity role models
Throughout FY19, we continued to build our inclusive leadership capabilities across the firm. We asked our Lead Partner Sponsors for each area of diversity within our inclusion strategy to share their deliberate acts of inclusion with us.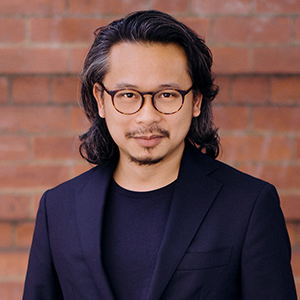 Lead Partner Sponsor of Cultural Inclusion
I was always nervous about being perceived as the token Asian leader. But what I've realised over the years is that to be a truly inclusive leader, it's all about commitment and positive role modelling. That commitment for me, and my act of inclusion, is around being seen and being heard.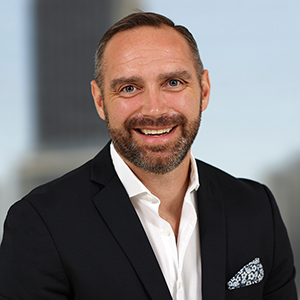 Lead Partner Sponsor of LGBTI Inclusion
I aim to make sure no-one goes through what I did as a young person, by actively showing our LGBTIQ+ colleagues they're supported by their peers, and by calling out harassment and language or behaviour that could be isolating. It's not enough to be nice – you have to go beyond that and be vigilant and have your eyes open.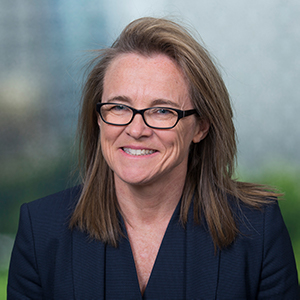 Lead Partner Sponsor of Aspiring Women
I value providing equal opportunities for all our people and I'm mindful of the choices I make around gender every day. Our Aspiring Women program is a significant part of how we empower our most talented women to develop and accelerate their careers. But it's also important to bring men into the conversation about gender equality, to recognise the positive impact these conversations have on gender equity and inclusion overall.