Social
We can help you identify a combination of channels to form a cohesive paid and organic online strategy. All social posts are centralised within our team.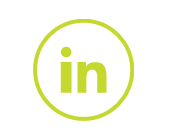 Linkedin
Reach a highly targetted audience
Used to develop an influencer relationship with senior content consumers
Best performing content: thought leaderships, opinion pieces, Deloitte culture pieces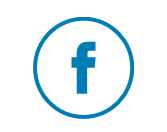 Facebook
Showcase company culture, partnerships, and thought leadership.
Entice future employees and prospective content consumers
Best performing content: human interest stories, career programs, visuals such as infographics and videos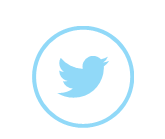 Twitter
Connect with a broad selection of content consumers
Connect with influencers looking for quick real-time insights and trends
Best performing content: reports, awards, media mentions, events, videos, infographics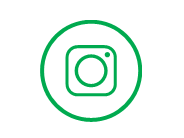 Instagram
Offer a visual story of Deloitte's brand, across culture, people, campaigns and our brand
Best performing content: Posts with a compelling visual component and/or original photgraphy
Short videos or boomerangs
YouTube
Showcase company purpose, culture, and our leaders in the form of videos
Entice future employees
Best performing content: diversity and inclusion, graduate programs, hot trending topics
Paid Social
Paid advertising is a great way to reach audiences beyond our existing followers. Through promoted ads, you are able to reach target audiences based on the user's profile i.e. demographics, age, interests, job seniorities, etc.
As paid advertising is served to a tailored audience, your ads will not appear on Deloitte's social newsfeed, rather appearing as an ad to those profiles in your audience pools. Paid advertising can also be used in conjunction with an organic social strategy.
What are your key campaign messages?

What is your objective? i.e awareness, traffic, lead generation

Who is your target audience? i.e industry, company, seniority

What is your estimated budget?

What is the timeframe in market?

What is the content going to be?

What are the proposed main campaign assets? i.e. report, images, website, blogs

Have all

social cards

been correctly sized by

CoRe

?
---
Social media messaging guidelines
Aim for




An active tone (certainty)
Write in first person i.e.: we, our, your

A conversational tone. Use wit, humour where appropriate

Enticing headlines. I.e.: pose a question, use a stat or quote from the article, what's in it for you?

Including more detail, explanation in blurbs/intros

Use a CTA where relevant ie: discover more, download report/infographic, watch the full video, etc

Clear, bold, bright images or supporting video. Ensure the file is named to support SEO ie: How to use Blockchain
Avoid




Passive tones
Jargon, acronyms, technical terminology

Emoticons or similar (except on Instagram). These are too elementary in a business context

Lengthy headings and exceeding word limits as copy can cut off mid-sentence

Clichés, metaphors, similes and figures of speech

Long words where short ones will do. If it is possible to cut out a word, do it

Detailed images that causes users to squint to read it's content
Share us on your channels





Facebook @DeloitteAustralia




LinkedIn @Deloitte Australia




Instagram @DeloitteAus




Twitter @Green_Dot